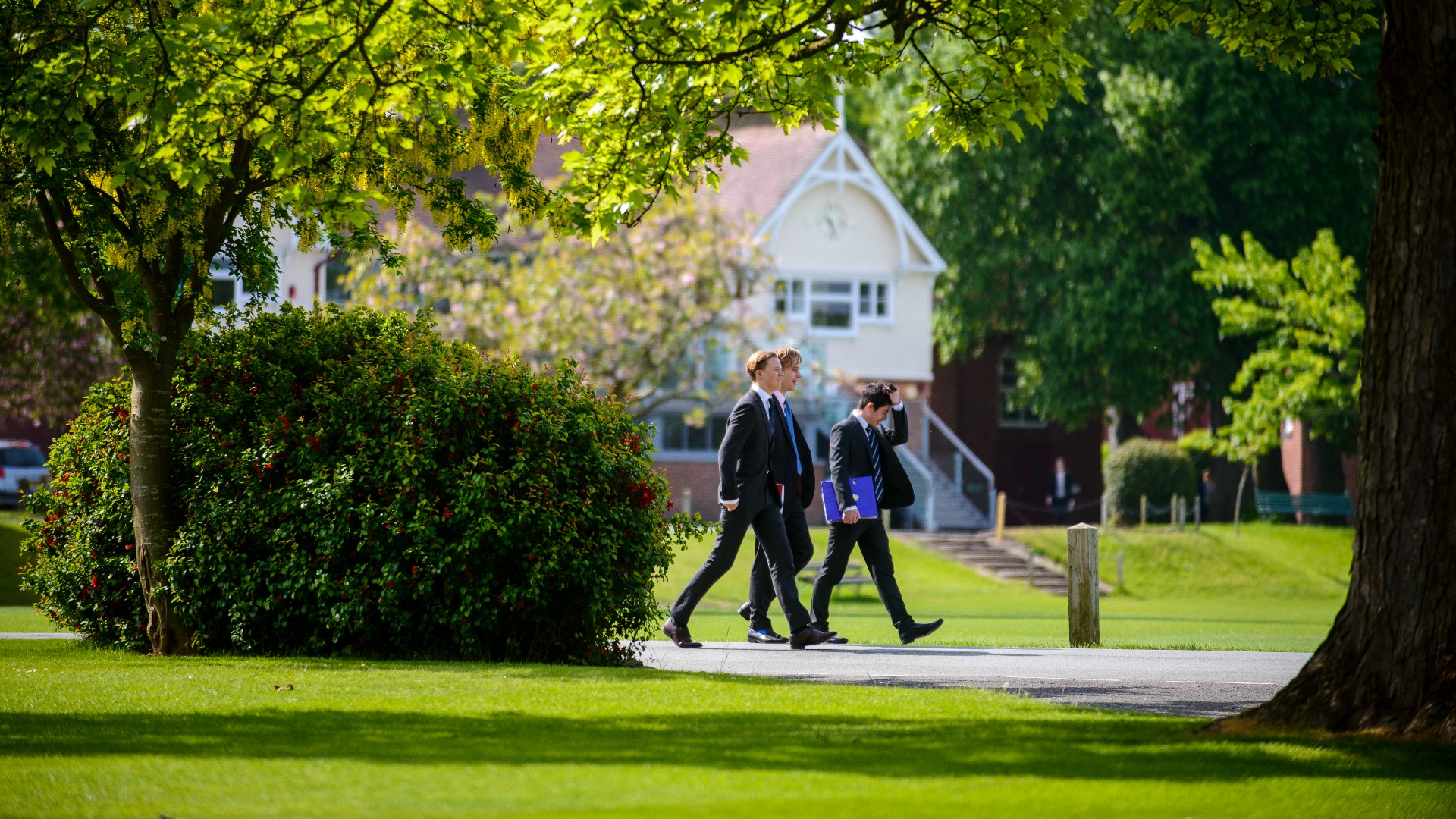 Established for over 450 years, Shrewsbury combines tradition with innovation to provide a whole-person education that will inspire and empower each individual pupil to flourish in life.
We were delighted to be named Independent School of the Year 2020 and shortlisted for three awards in the Independent School of the Year 2022.
Shrewsbury invites you to experience what life is like at one of the country's leading co-educational independent schools for 13-18-year-olds, at one of our forthcoming Open Days, Bespoke Visits or take a tour online with our Shrewsbury 360 Virtual Tour.
Shrewsbury has really helped develop my character – especially coming in Third Form and seeing the kind of things people in years above you are going on and doing, it's helped me to see where I could be in the future.

Ryan, Old Salopian (2018-23)
As parents we are very excited about the next stage of our daughter's life...Shrewsbury, and more importantly your pupils, stand head and shoulders above the rest...

Prospective Parent
I think Shrewsbury is a place where you can really be yourself and where everyone's personality has a place.

Archie, Sixth Form Pupil
Over my five years at Shrewsbury I have always felt that I have been pushed to the best of my abilities.

Ryan, Sixth Form Pupil
The pastoral care is exemplary. The staff generate a sense of community which then expands in the mind of every pupil into a personal consideration for the rights of others.

Elizabeth, Shrewsbury Parent
The staff at Shrewsbury are of rare quality, combining their academic strength with a real desire to teach and develop the pupils.

Alice, Shrewsbury Parent
This is a 'happy ship' and that is due to the lead given by the staff and the caring attitude that is instilled in the pupils.

Richard, Shrewsbury Parent
This school has given me so many opportunities to show my colours and drive myself to my own limits. And for that I am forever grateful.

Georgie, Sixth Form Pupil
---
Visit Shrewsbury
Information for Third Form (Year 9) Parents
If your child joins us in Third Form, they will experience our Foundation Fortnight which provides an immersive and wide-ranging induction experience with an introduction to all aspects of Salopian life.
Foundation Fortnight is an important time for our new Third Formers to find their feet. At the end of a packed programme of inductions to sport, music and activities, we hope our pupils are left with a sense of excitement as they settle into life at Shrewsbury, knowing that an abundance of opportunity awaits.
Find out more by watching the teaser video below from this year's Foundation Fortnight.
Shrewsbury 360 - Shrewsbury's Virtual Tour
Welcome to Shrewsbury 360, the virtual tour of Shrewsbury School, the Independent School of the Year 2020.
We hope this gives you a sense of our beautiful 110 acre school site, famously described as having the "the most beautiful playing fields in the world" by Sir Neville Cardus.
The stunning overview image captures perfectly our enviable setting, perched above the banks of the River Severn, with views towards the historic town of Shrewsbury and illustrates our school buildings surrounding the grounds as a village does its green.
Latest School News